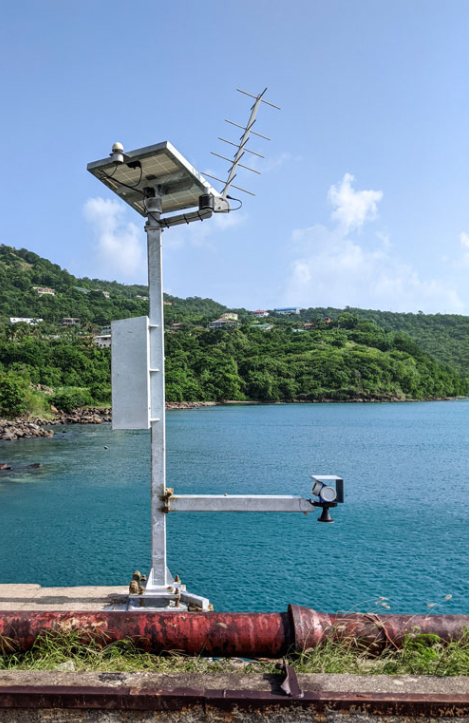 This month, INGESCO interviewed Angela Hibbert of the UK's National Oceanography Centre who is co-leading, with with Puertos Del Estado, EuroSea Work Package 5 'Coastal Resilience and Operational Services Demonstrator'. This EuroSea demonstrator is working to deliver innovative sea level monitoring and forecasting systems that can be used by port operators, planning authorities, and local governments.
In the interview, Angela Hibbert explained the EuroSea work to produce multi-hazard early warning systems which can also allow monitoring long-term trends associated with climate change. Renewable energy and low-cost telemetry systems are being used to keep the systems as low-maintenance as possible. EuroSea is installing these early warning sea level monitoring and forecasting systems, which will also include a lightning detection system, in the Port of Barcelona.
The systems deliver real-time monitoring of oceanic and atmospheric variables, such as waves, tides, or air pressure. A suite of models is built to forecast atmospheric and coastal conditions. Both the observations and forecasts will be made available via a software giving port operators advance warning of deteriorating conditions and enabling them to monitor how the situation evolves.
Dr Hibbert is expert in the management and operational use of sea level monitoring technology and the scientific applications of sea level data. She is Principle Investigator for the South Atlantic Tide Gauge Network, the EuroSea Project Tide Gauge Development, the UK Tide Gauge Prototype Project, and is Co-Chair of the Tide Gauges Task Team of the European Global Ocean Observing System (EuroGOOS).
INGESCO is a leading company in the design, manufacture and control systems for the prevention and protection against lightning.
The full interview is available in English, French and Spanish.