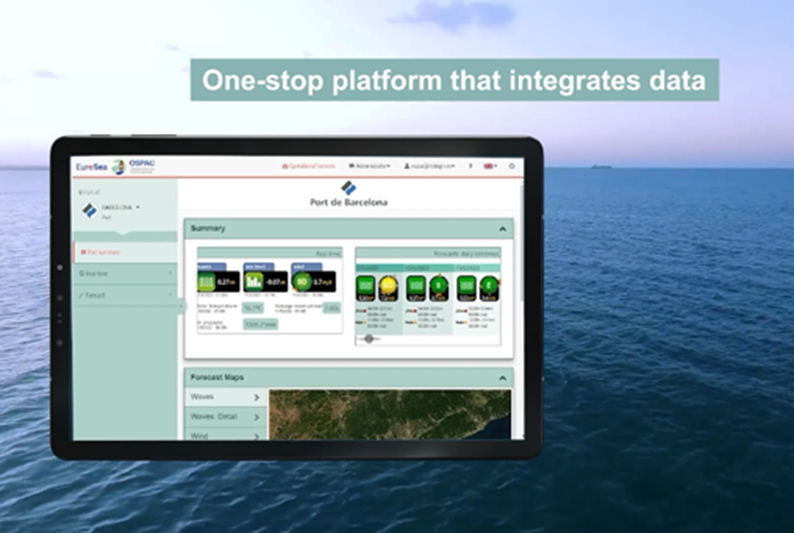 "With the OSPAC software, ports and cities now have an invaluable sentinel, alerting them in real-time to the very pulse of the ocean, ensuring maritime operations are safer and more efficient."
Description
Ports and coastal cities require accurate, real-time information on marine conditions to ensure safe and efficient operations. This software provides real-time alerts about marine conditions, including significant wave heights and lightning detection data, ensuring better maritime operations and improved safety. OSPAC represents an advanced tool designed to cater to this specific need, providing timely alerts on crucial sea conditions, which can have direct operational implications.
Impact During the Project
Advanced Marine Alert System for Ports:
Traditional State: Traditional alert systems might have relied on broader meteorological data and general marine forecasts, which might not be specific enough for port operations.
Advancement: OSPAC provides a tailored alert system designed specifically for the nuances of port and coastal city operations. It accounts for specific parameters such as wave height and lightning strikes, ensuring that alerts are both timely and relevant.
Wider Coverage and Point-specific Data:
Traditional State: Earlier systems might have provided marine forecasts for general areas without specific data on key points of interest.
Advancement: With OSPAC, ports like Barcelona and Taranto now have data on significant wave heights across larger areas, while Taranto additionally benefits from point-specific data. Such granularity allows for more precise operational decisions.
Enhanced Safety Protocols:
Traditional State: Ports and nearby facilities like the Barcelona Energy Centre would have had limited means to predict and counteract potential threats like lightning strikes.
Advancement: OSPAC's provision of lightning detection data equips the Barcelona Energy Centre to take preventive measures, resulting in tangible safety outcomes, like reducing the number of lightning strikes.
Impact Post Project
Adoption Across Ports Worldwide:
Traditional State: Ports globally might have relied on diverse systems, each with its own standards and predictions, potentially leading to inconsistencies in operational decisions.
Advancement: OSPAC's potential widespread adoption means that ports worldwide can benefit from standardized, precise marine condition forecasts. The measure of success here would be the number of installation report downloads, indicating interest and potential adoption by other ports.
Advancement over and above State of the Art
OSPAC's introduction represents a significant move towards a more systematic, precise, and tailored marine forecasting system for ports and coastal cities. By accounting for specific needs, such as significant wave heights and lightning strikes, the software ensures both operational efficiency and safety. The broader potential for its adoption across ports globally suggests its capability to set a new standard in marine forecasting for port operations, making it a marked advancement over previous systems.