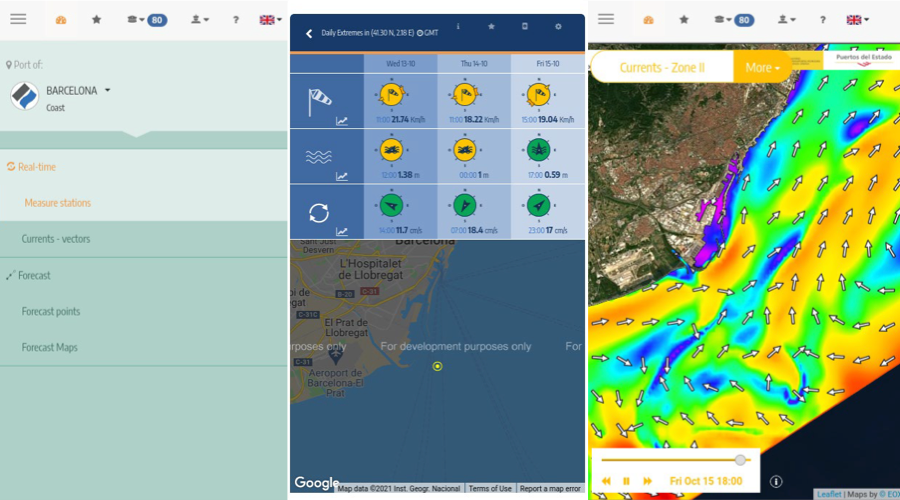 Name:
Luis Ripolles
Organisation:
Puertos del Estado and Nologin
Description of the output:
Oceanographic Services for Ports and Cities (OSPAC) software provides improved real–time alerts for water quality, navigation safety, safety on beaches, improved efficiency of port operation, etc. The software uses localised models to deliver real-time alerts by SMS and email to provide forecasts of sea conditions, rip currents, flushing times, floating debris and flood and erosion risk. OSPAC software provides an integration layer that helps to support decision making at ports and cities and will help to improve relationships and close the gap in decision-making between city and port authorities.
Impact of the Output Described Above:
Use of the OSPAC software will provide real–time alerts leading to improved efficiency of operations at ports and cities, cost reductions and improved navigation safety.
Metric to Measure the Impact:
Insert quote from end user here – check with D8.6.
References to Reports/Outputs: